A warranty inspection is performed for people whose homes are approaching their one year anniversary. A warranty inspection covers the same items as the buyer's inspection – including the foundation level measurement and infrared scan.
NOTE: Enter Discount Code "WL40"
when you get to the screen
that asks for a "Coupon Code"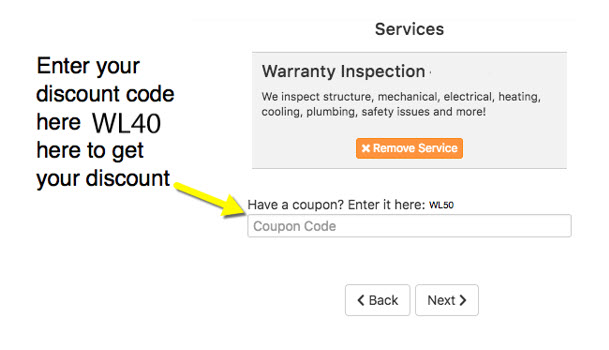 NOTE: Please enter square footage found at the bottom right of your warranty letter. Thank You.